Depending on the time frame you're trading in, normal candle stick charts can be a bit confusing.  Does the market trend or not?  If you need a tool to discern trends more clearly, why not give Heiken-Ashi charts a spin?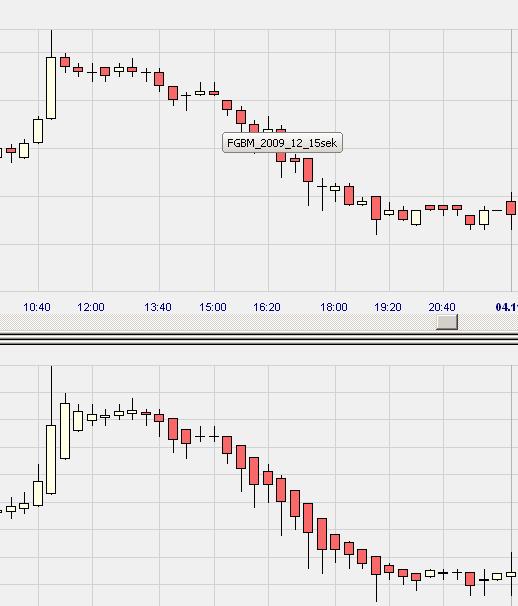 This shows an excerpt from a mid-November day of the 2009/12 FGBL future contract.  The upper chart is a normal candle stick chart, the lower chart shows the Heiken-Ashi candles.  Which of the two would you say is the easiest to trade?
Please note though that since the Heiken-Ashi chart modifies normal candles to show a smoothed price action chart, this inevitably means that what you're looking at is somewhat synthetic, i.e. it's not showing quite the real price action.
I suggest you give Heiken-Ashi charts a spin, do some trading with them on your demo account and then make up your own mind!
Enjoy!
Leave a Reply
You must be logged in to post a comment.